Our Trustees
Christine Stegling
Christine Stegling is Executive Director of Frontline AIDS, an alliance of 34 NGOs across 28 countries with their roots in the community response to HIV. A leading actor in the HIV response, Ms Stegling has worked for over 20 years in international development, human rights and HIV. Prior to heading Frontline AIDS she was the Executive Director of the International Treatment Preparedness Coalition (ITPC).
Christine headed the International HIV/AIDS Alliance's work on human rights between 2009 and 2013 and led the organisation's team of technical experts. Christine spent a significant part of her professional life working in Botswana and in the Southern African Region.
She has held roles at the Botswana Ministry of Health and at the University of Botswana and, was the founding director of Botswana Network on Ethics, Law and HIV/AIDS (BONELA) – a Linking Organisation of Frontline AIDS. She is also a member of the Global HIV Prevention Coalition and is part of the UNAIDS reference group on human rights. She has worked as lecturer at the University of Botswana, and for eight years as the director of the Botswana Network on Ethics, Law and HIV/AIDS (BONELA).
Prof. Nana K. Poku
Professor Nana K. Poku is the Vice-Chancellor and Principal of the University of KwaZulu-Natal in which HEARD is based. He is a Political Economist with a research focus on the role of institutions (domestic and global) in health provision for the poor in Africa. Over the past two decades, his research on the political economy of Africa's HIV and AIDS epidemic has been amongst the most influential on the subject. Professor Poku has a wide array of published work on globalisation and security; HIV/AIDS epidemic in Africa; global health; governance; migration and human security.
He is also editor of three Ashgate book series and is currently working on a variety of research projects, including issues around security and development, globalisation, African politics, and HIV and AIDS. Professor Poku was formerly Pro-vice Chancellor of Research at University of Bradford where he also served as Dean of School of Social and International Studies. Prior to Bradford, he held senior faculty posts at Universities of Southampton and Nottingham Trent, UK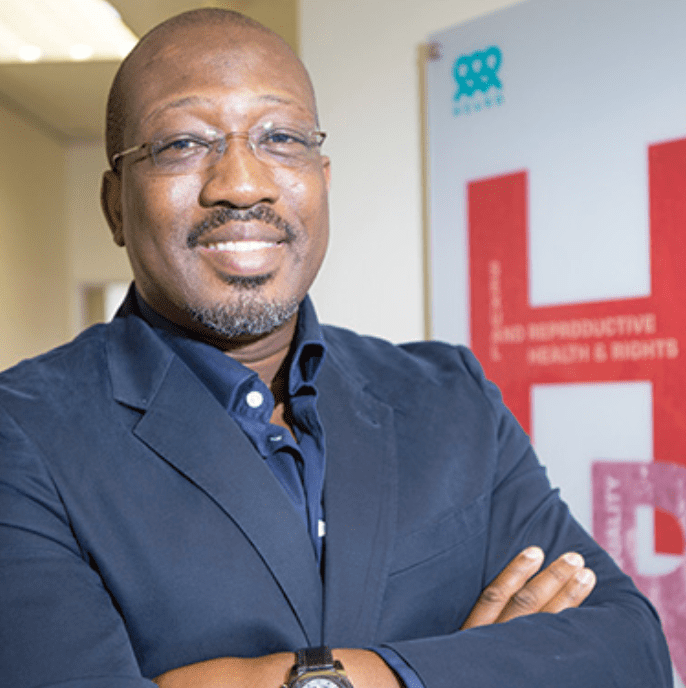 Rouzeh Eghtessadi
Rouzeh Eghtessadi is a public health specialist and human rights defender, currently serving as Executive Director of SAfAIDS Regional. She has over 23 years of service in Africa within social justice, clinical, academia, health and development sectors. Her professional pursuits span gender and SRHR justice and democracy in community, institutional and policy spaces. Her passion centres elevating the dignity and agency of women, children and youth in their diversity, and populations in most dire circumstances socioeconomically or politically. As a strategist and innovator, systems developer and organisational development practitioner, Rouzeh is an enthusiast for community-amelioration. She voluntarily serves on several continental, regional and local platforms that address human and social development challenges.
Sibusisiwe Ndlela
Sibusisiwe Ndlela is an attorney in the health rights programme at SECTION27, a public interest law centre based in Johannesburg, South Africa. Prior to joining SECTION27, she completed her LLB at the University of Cape Town in 2015; and was admitted as an attorney of the High Court of South Africa in 2018. She has worked as a legal intern at Lawyers for Human Rights. And has completed an LLM (Sexual and Reproductive Rights in Africa) with distinction at the Centre for Human Rights, University of Pretoria. She has also worked as a Law Researcher at the Supreme Court of Appeal. Her areas of interest include sexual and reproductive health and rights (specifically for adolescent girls); human rights litigation; international and regional law; and administrative and constitutional law.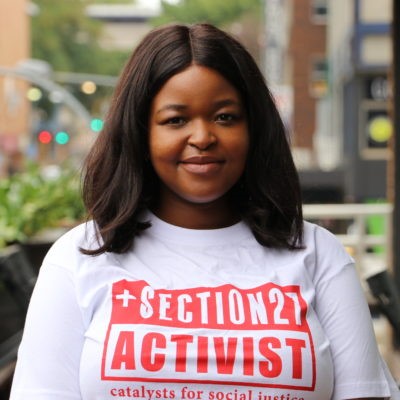 Immaculate Owomugisha Bazare
Immaculate Owomugisha Bazare is a practicing gender and health justice lawyer working with Uganda Network on Law, Ethics and HIV/AIDS (UGANET). She is dedicated to advocating and promoting rights of vulnerable and marginalised people through litigating health-related rights abuses at national and regional levels. She has promoted SRHR focusing on women living with HIV in Uganda. Immaculate's work on challenging criminalisation of people living with HIV, challenging coerced and forced sterilisation speaks on how to end violence against women and girls. She is a member of International Steering Committee (ISC) of the International Community of Women living with HIV, Board Treasurer for the International Community of Women Living with HIV Eastern Africa (ICWEA) and Board Member/ Legal Counsel – Kawempe Home Care (KHC).
Tatenda Makoni
Tatenda Makoni, Executive Director of ZNNP+, an umbrella organisation for People Living with HIV in Zimbabwe, efficiently uses his space in the sector to influence health and HIV policy outcomes. He also had a successful career delivering with several organisations including the UN in Swaziland and Nigeria. He holds several qualifications including a Master of Science Degree in International Relations, a Master of Science Degree in Strategic Management, a Bachelor's Degree in Political Science and a Bachelor of Laws Degree (LLB). Tatenda is a member of the Law Society of Zimbabwe and sits on the Institutional Review Board of the Biomedical Research and Training Institute (BRTI-IRB).